Phylo-VISTA Submit
Phylo-VISTA is an interactive tool for analyzing multiple DNA sequence alignments by vizualizing a similarity measure for DNA sequences for different species while considering their phylogenic relationships. Features include multiple-resolution visualization for examining an alignment and easy comparison of any subtree of sequence data within the complete alignment dataset.
Try the applet with this example.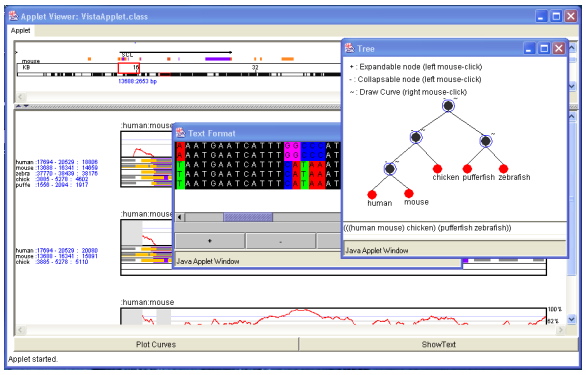 Web Server
This server runs PHYLO-VISTA v.2.2 (09/24/04).
For help try this FAQ or contact us at phylovista@lbl.gov.
Note that the MLAGAN multi alignment server uses PHYLO-VISTA for visualization.